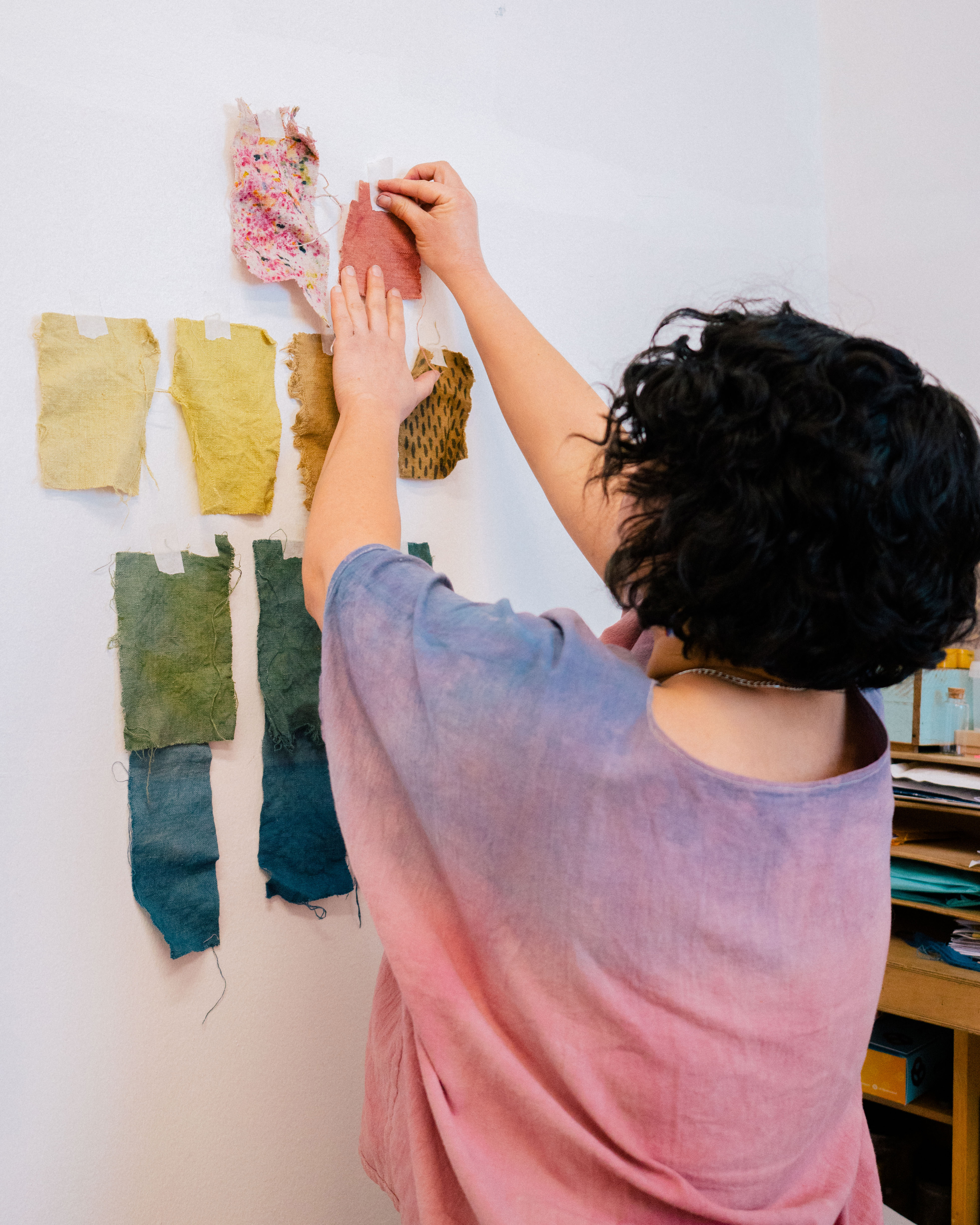 "The Greeks believed, and biologists know, that there is the most life where the four elements –Earth, Air, Fire/Heat/Sun, and Water– come together."
—John Jeavons & Carol Cox
According to the Chinese tradition, the five elements or five phases –Fire, Earth, Mineral/Metal, Water and Wood– are responsible for the different natural phenomena.
This online workshop run by Malú Colorín is inspired by these concepts, as well as spagyric alchemy, and applies them on a practical level to the process of natural dyeing. We'll learn how to apply colour to natural fibres in a safe, long-lasting and sustainable way, using plants, insects and clay. We'll also learn more about the benefits of this practice for humans, the environment and the planet.
Upon finishing this workshop, you'll have acquired the theoretical, philosophical and practical knowledge to be able to give new life to your garments or make your own textile creations using an array of techniques using natural materials.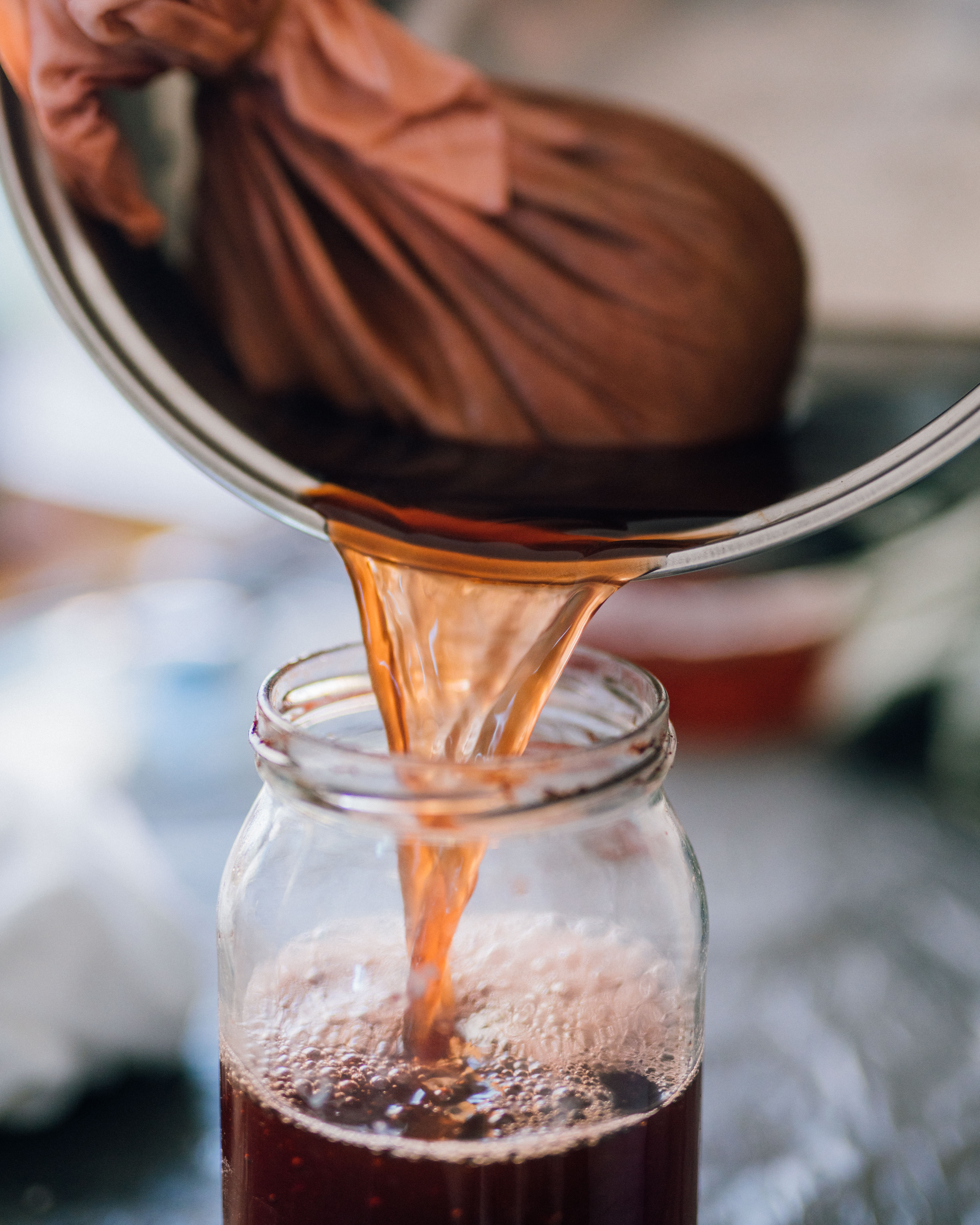 Video tutorials
12 modules with detailed videos of each process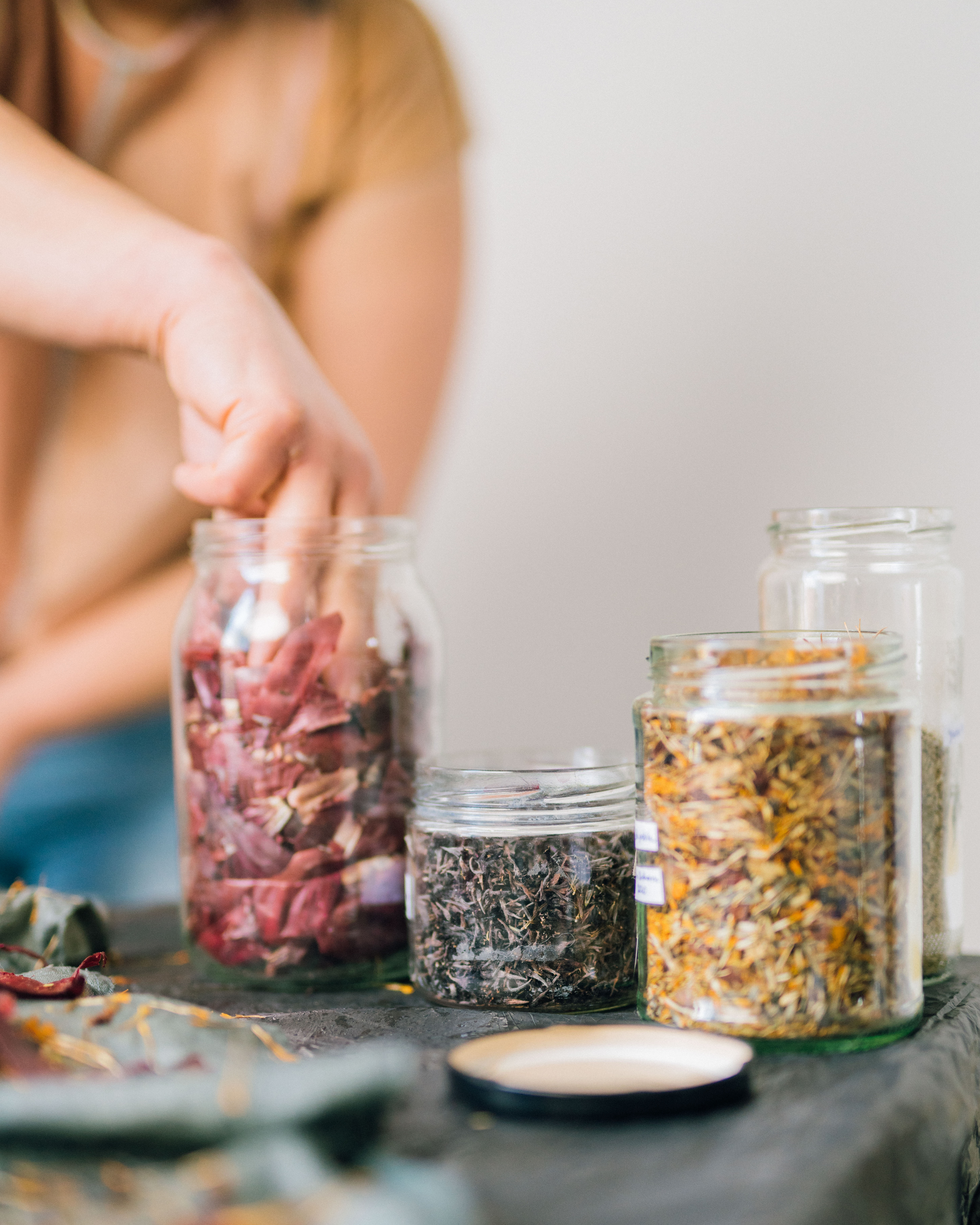 Notes included
Downloadable PDF notes with instructions,
formulas & tips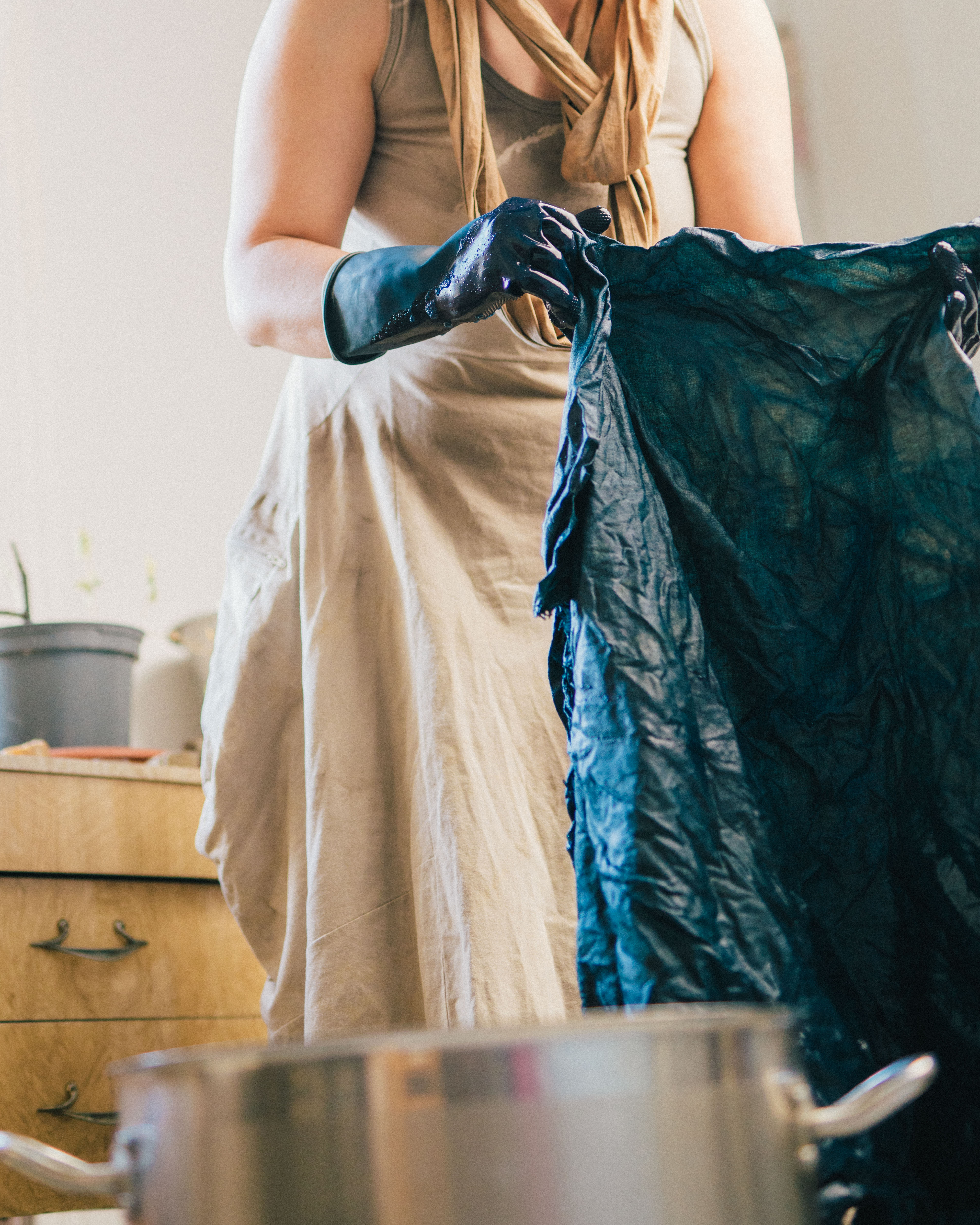 Learn at your own pace
Year-long access to all course materials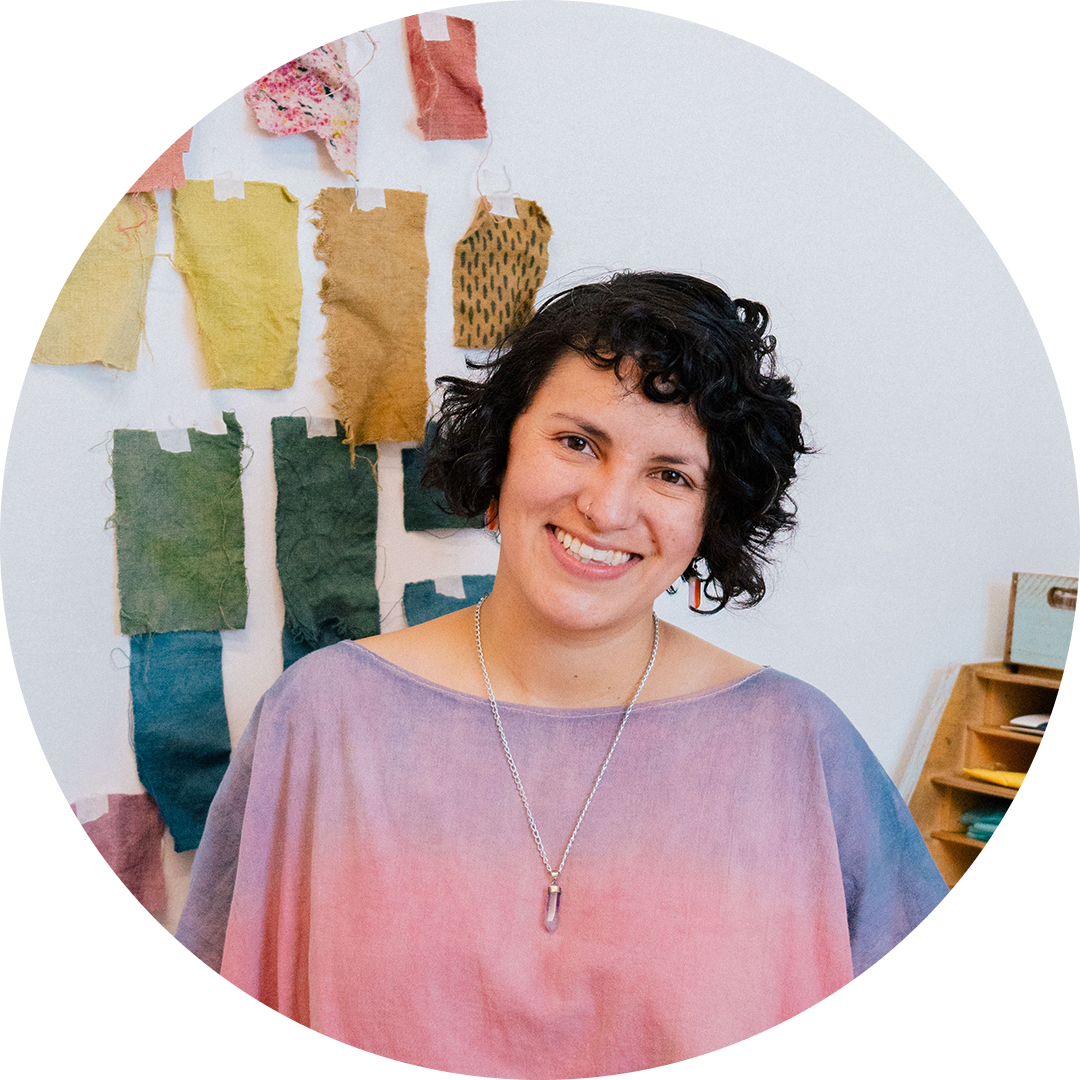 Meet your guide
Malú Colorín is a Mexican natural dyer and designer living in West Wicklow, Ireland. She inherited her name and a calling for textile art from her mother and grandmother. With a background in graphic design and fine arts, in 2018 she began her experimentations and research into natural dyes. She has studied with master dyers in Mexico, the US and Japan.
Her work draws inspiration from the traditional garments of her native Mexico, while embracing the rich heritage of Irish textiles. By working slowly and mindfully, she aims to build an intimate connection with each of her dye sources, as well as the land where they grow.
Malú is the CEO & founder of Talú and a founding member of Fibreshed Ireland.
"One of the best courses I've ever taken!
"It's a very dynamic and illustrative workshop. It's also super complete because Malú not only teaches you the dye technique, she also shows you how to dispose of leftovers correctly or use them to create lake pigments.
I thought the way she taught the indigo dyeing technique was masterful; she didn't miss a single tip. I loved it!"
— Liliana Filomeno Ortiz